Gate Motor Stopped Working?
Need a New Gate Motor Installed?
Gate Motor Repairs and Installations Across South Africa
* Get a response within 1 hour *
Gate Motor Stuck?
Need a Fast Repair?
Gate motors can break now and then, affecting your family's safety. If you need garage door repairs give us a call our crews are on standby ready to assist you same day 24/7. Our spare parts also include products such as Centurion, Gemini, ET and Hansa in both sliding and swing gate options. 
Speedy and very affordable, what more could you ask for? Give us a call today, our friendly staff are standing by to help you.
We can ensure you will find what you need in our full selection of gate motor specific products.
Centurion Systems Gate Motors is South Africa's most popular provider of garage door openers, gate motors, access control and automation. Centurion has everyone in mind, they not only supply completely programmable gate motors for residential use but heavy-duty motors for industrial properties as well. Some of the range also includes the Centurion D10 heavy duty range, the Vantage swing gate choices and the popular Centurion D5 Evo variety and also the A.
Gemini Gate Motors, Gemini have a wide variety, which is more budget-friendly but still reliable. Gemini provides both swing and sliding gate options, their most well-liked motors being the GEMINI DC Swing and the GEMINI DC Slider.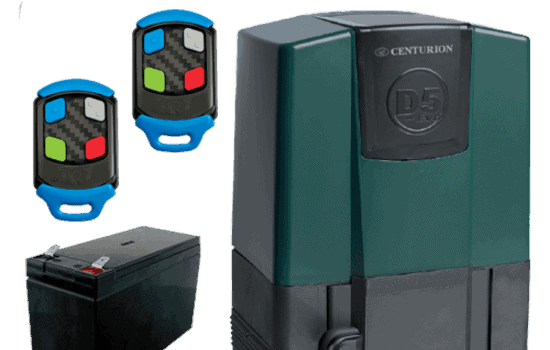 All Gate Motor Services and Installations
Gate motor repair same day
Garage door automation installed
A variety of other security services which include CCTV, electric fencing and garage doors
Gate motor service, oil change and refurbishment
Property driveways and complexes
Swing gates and sliding gate automation
Full range of garage door repairs
Secure your gate motor with a security bracket
Common Problems and Issues with Gate Motors
Has your gate motor quit responding or generating any sounds?
Examine your DB Board electrical breaker before you assess anything else. If you can open your gate motor box inspect if there are any lights on. If there are no lights on you may have a power provide complication. If the lights and LED screen are on then you do not have a power supply issue and you can continue to examine the other factors especially remote controls
The gate doesn't halt where it is meant to or doesn't stop at the end.
Most often this is triggered by oil leaking into the sensor and this leads to the sensor to read the start and endpoints of the gate position incorrectly To solve this issue you need to contact a specialist who will clean up the oil and get your motor operating again.
Damaged or flat remote control
If you have tried switching the battery and examined that the gate motor works with other remotes then you have a problem with your remote control. We are able to program and supply a new remote for you.
Is your gate making a beeping noise on and off?
A beeping sound is nearly always the cause of power outages and low battery notification. You could possibly have broken power to your gate motor or your battery could be faulty. We carry new batteries so give us a call and we will test and if needed replace your 12v battery with a new one.