When deciding on a garage door that will suit not only your home but your budget as well, an Aluzinc door is the obvious choice. Aluzinc doors are lightweight and rust-resistant, they are made from a combination of Aluminium and Zinc. The price of an Aluzinc garage door typically ranges from R9 500 for a single Aluzinc sectional garage door and from R13 500 for a double Aluzinc sectional garage door fully installed.
These are starting prices of the garage doors and are subject to change. These prices do not include installation and are only for the purchase of the door. If you wish to know more about our installation process please visit our cost of garage door installation page here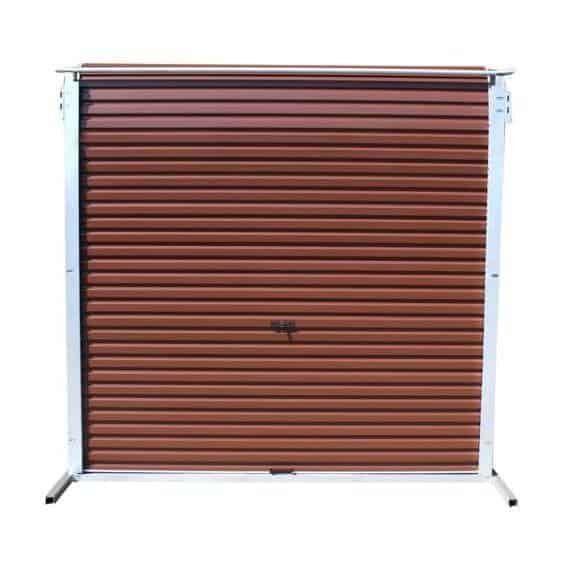 Benefits of choosing an Aluzinc garage door
They have good abrasion resistance
Available in a variety of colours but can also be powder coated to any colour you require.
They have very good light and thermal reflectivity
They do not corrode in high temperatures
More cost-efficient when compared to Aluminium garage doors
These are starting from prices and are subject to change
Example dimension and sizes of Aluzinc garage doors
Single: 2440mm (W) x 2135mm (H)
Double: 4880mm (W) x 2135mm (H)
Single Caravan: 2440mm (W) x 2550mm (H)
Double Caravan: 4880mm (W) x 2550mm (H)
Aluzinc Cromadek Garage Doors for Sale
Below is the current range of Aluzinc and Chromadek garage doors for sale at Leroy Merlin. We can supply and install the full range of double and single Aluzinc garage doors that will be perfect for your home. The prices below are estimates only and EXCLUDE installation.