The price of a Roll-up Garage Door typically ranges from R1800 to R2200 excluding installation. Roll-up garage roller doors are a practical option because they roll up above your doorway on the inside of your garage making it easier to operate and saving space, these doors are made up of a combination of galvanized steel, Aluzinc and Chromadek and are a very affordable option. (Visit our garage doors for sale page to see more types of garage door options)
Installation costs range from R2000 to R3500 for a single garage door and R3000 to R7000 for a double garage door.
These are starting prices of the garage doors and are subject to change. These prices do not include installation and are only for the purchase of the door. If you wish to know more about our installation process please visit our garage door installation page here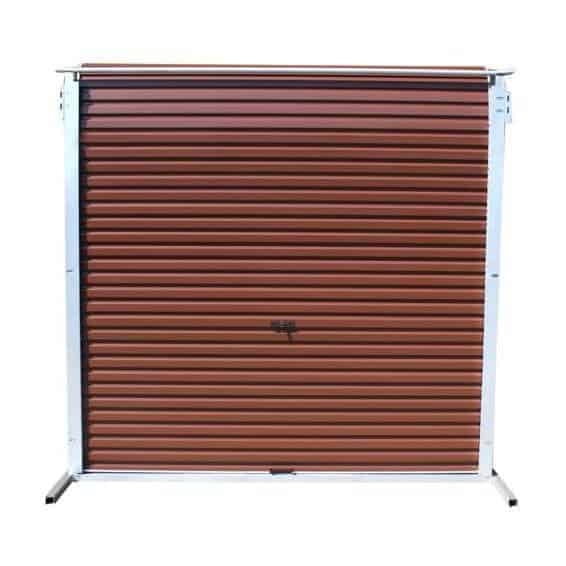 Benefits of Choosing a Roll up Garage Roller Door
Long- lasting and durable
They occupy less space
Secure and easy to operate
Require less maintenance
Disadvantages of Choosing a Roll up Garage Roller Door
Although they do not require much maintenance, maintenance is costly
These doors will need to be installed by an expert
Example dimension and sizes of Garage Roller doors
Single: 2500mm (W) x 2130mm (H)
Double: 4880mm (W) x 2130mm (H)
Single Caravan: 2500mm (W) x 2700mm (H)
Roll-up garage doors for sale
Here is the latest prices of roll-up garage doors for sale from the Leroy Merlin website. We can supply and install any roll-up garage doors you need.